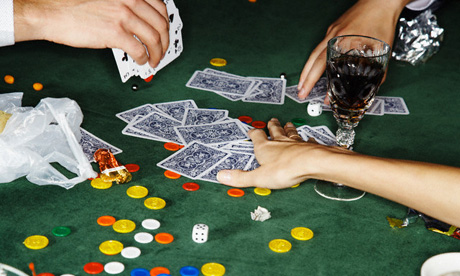 Face it, going to college is one giant bet on the future job market.

When the economy is good, the unemployment rate is low and there are plenty of jobs waiting to be filled. As a college grad you will probably get many job offers.
In a
bad
economy, the
unemployment rate soars
and jobs diminish. Even as a college grad, you'll find it difficult getting a single interview to the hoards of jobs you've sent applications to.
When going to college, you've been told endlessly that college is the right thing to do and the "safest" path to future success. Students take out thousands of dollars in debt firmly BELIEVING that once they graduate they'll get tons of job offers thrown at them.
In REALITY, in a tough economy jobs disappear and it doesn't matter if you graduated cum laude, companies are not in any situation to hire you. In fact, companies would be more focused on firing people to cut cost.
Compare this to the stock market. When the economy is good, the markets go up. If you invest money in a good economy, you'll make a lot of money. When the economy is bad, the markets go down. Invest in a bad economy and you'll lose. People who don't understand economic cycles say putting money in the stock market is "Gambling". Now ask any college student or grad if they can predict economic cycles and most of them would say "I didn't take economics class." or "I hate economics, don't talk to me." If college students don't understand the job market, then THEY ARE GAMBLING.
NO one would ever advise taking out $100,000 in debt to invest in the stock market. BUT for some students taking out over $100,000 in student debt for their degree is considered SAFE. The casino colleges are actually tricking students asking them "Will you be the next LUCKY student to get a job??" That doesn't sound safe to me.
If people REALIZE that going to college is just a gamble, maybe they will think twice before borrowing thousands of dollars to bet on the future job market.