Monday, April 11, 2011
Thursday, March 31, 2011
Think buying a home is a " good investment", think again...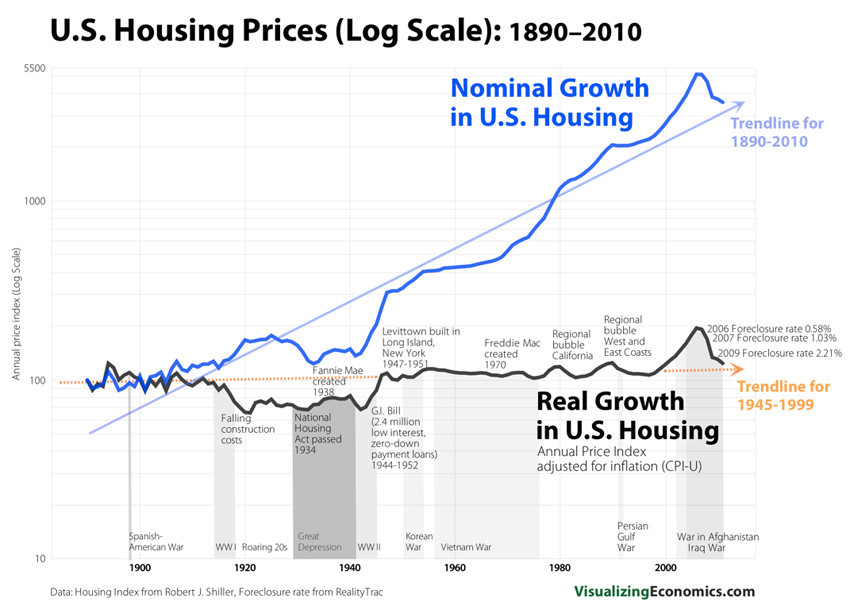 The chart above clearly shows that in our Ponzi economy, real estate prices go up, BUT actual value goes nowhere over the past century due to inflation. After mortgage interest, taxes, maintenance, and the stress of owning a home, you will most likely LOSE money by buying a home! So next time you hear someone say that buying a home is a "good investment", then you know that person will probably
never be rich
.
New rule:
Be Rich, Don't buy a home...
Aussie's Home-buyers on Strike:


The Great Chinese Bubble:
Posted by

M.I.C
at 10:54 PM
0 comments
Email This
BlogThis!
Share to Twitter
Share to Facebook
Tuesday, March 29, 2011
Saturday, March 26, 2011
Sunday, March 20, 2011
Saturday, March 19, 2011